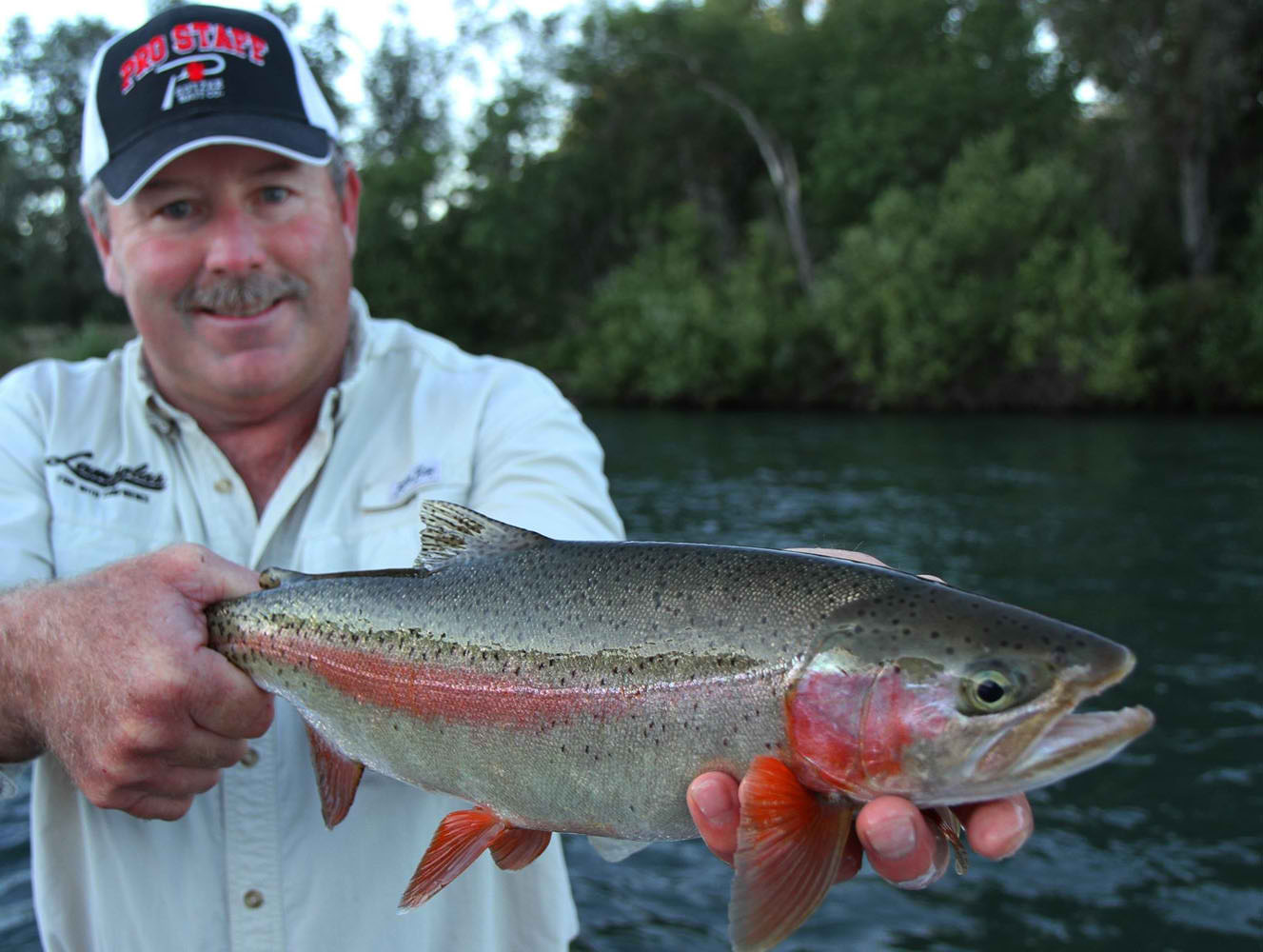 Sacramento River Fishing Guide Service

Fish for Salmon, Steelhead And Trophy Trout on the Sacramento River!
Hello I am Mike Bogue
The Sacramento River has become one of the premier fisheries on the entire West Coast.  We have significant runs of both Steelhead and Salmon along with both Stripers and Shad.   In addition, the Sacramento River has become one of the top rivers for Trophy Rainbow Trout with many fish in the 5-6 pound range.  Nowhere outside of Canada and Alaska will you find such large Trout in these numbers.
Im Mike Bogue and I'm proud to be a Sacramento River Fishing Guide. Give me a call and lets discuss your next adventure.  Depending on the time of year we can focus in on one particular species or do a combo trip.  I can assure you that once you fish the upper Sacramento you will be back.

Salmon
We get strong runs of Chinook Salmon in the Sacramento River. These fish can be caught between June and January with the peak season being in the fall of the year.

Steelhead
These large sea run Rainbow Trout are in the river from about January through June. The can run well over 10 pounds and are an amazing fighting fish.

Rainbow Trout
Fast becoming the most popular fish in the Sacramento to Fish for, our Trophy Rainbow Trout can easily go over 5 pounds and are found in the river all year long.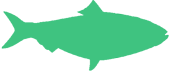 Shad
Shad might not be the best table fare but what they lack in flavor is made up in their aggressiveness. Pound for pound these fish are definitly the most agressive fish in the river.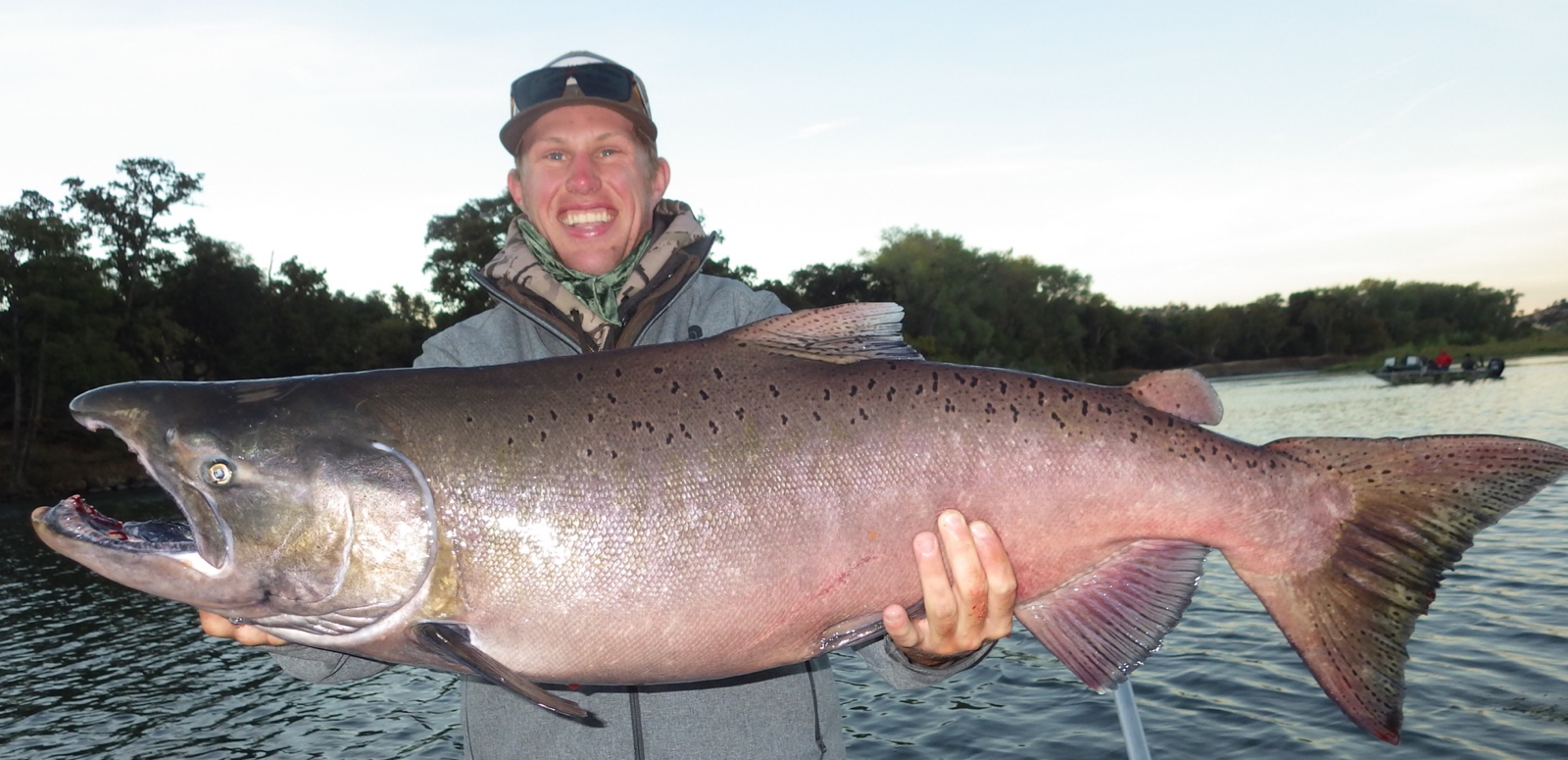 Have You Ever Caught A
50+lb Chinook Salmon?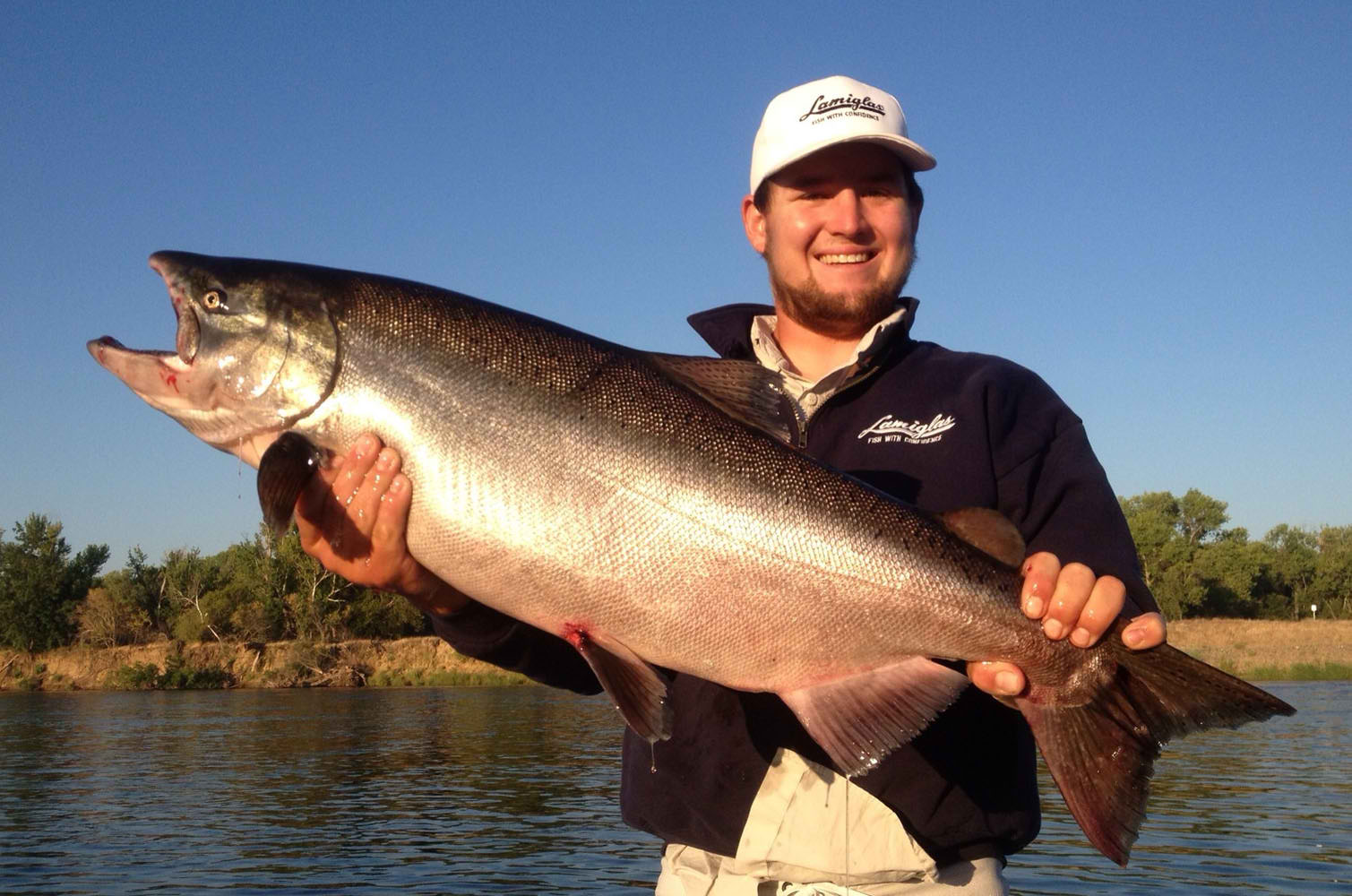 Sacramento River Fishing
You will be fishing the Sacramento River from Mike Bogue's 23-foot custom Team North River Scout equipped with a Yamaha 250 4-stroke that comfortably seats four. If you are looking for a true wilderness trip, then hop aboard our drift boat for a trip down Northern California's scenic Sacramento River.

Bring your own gears or use ours. We provide state of the art Lamiglas rods, levelwind and top quality spinning reels. We will cater a trip to suit your needs and abilities from children to senior citizens. Combination trips are also available. We will customize your trip for as many people as we possibly can, no group is too big or too small.
Team Pautzke Fishing With
Fishing Guide Mike Bogue
Chris Schaffer with Team Putzke goes fishing for Trophy Sacramento River Rainbow Trout with Mike. Chris ties into some hard fighting Bows and talks fishing with Mike Bogue
Watch How Good Rainbow Fishing Can Be On The Sac!
Sacramento River Fishing Guide Service.. Fish for Salmon, Steelhead, Trophy Trout, and Shad on the Sacramento River! Call (530)246-8457
Thanks Mike Bogue! Great time with you on the river as usual! Thanks for the amazing day for all of us Coopers! Tracey Cooper