Meet Your Fishing Guide Mike Bogue
California Licensed Guide #442
Full Time Fishing Guide In
Northern California
Since 1991, Mike Bogue has been a full-time, professional Sacramento River fishing guide in northern California. Mike was born and raised in Redding, boating and fishing on the Sacramento River as well as other northern California rivers and streams his entire life.
Mike is now on the Board of Directors of the Golden Gate Salmon Association.  
Mikes wife Laura takes care of the office and without her, Mike would be in big trouble.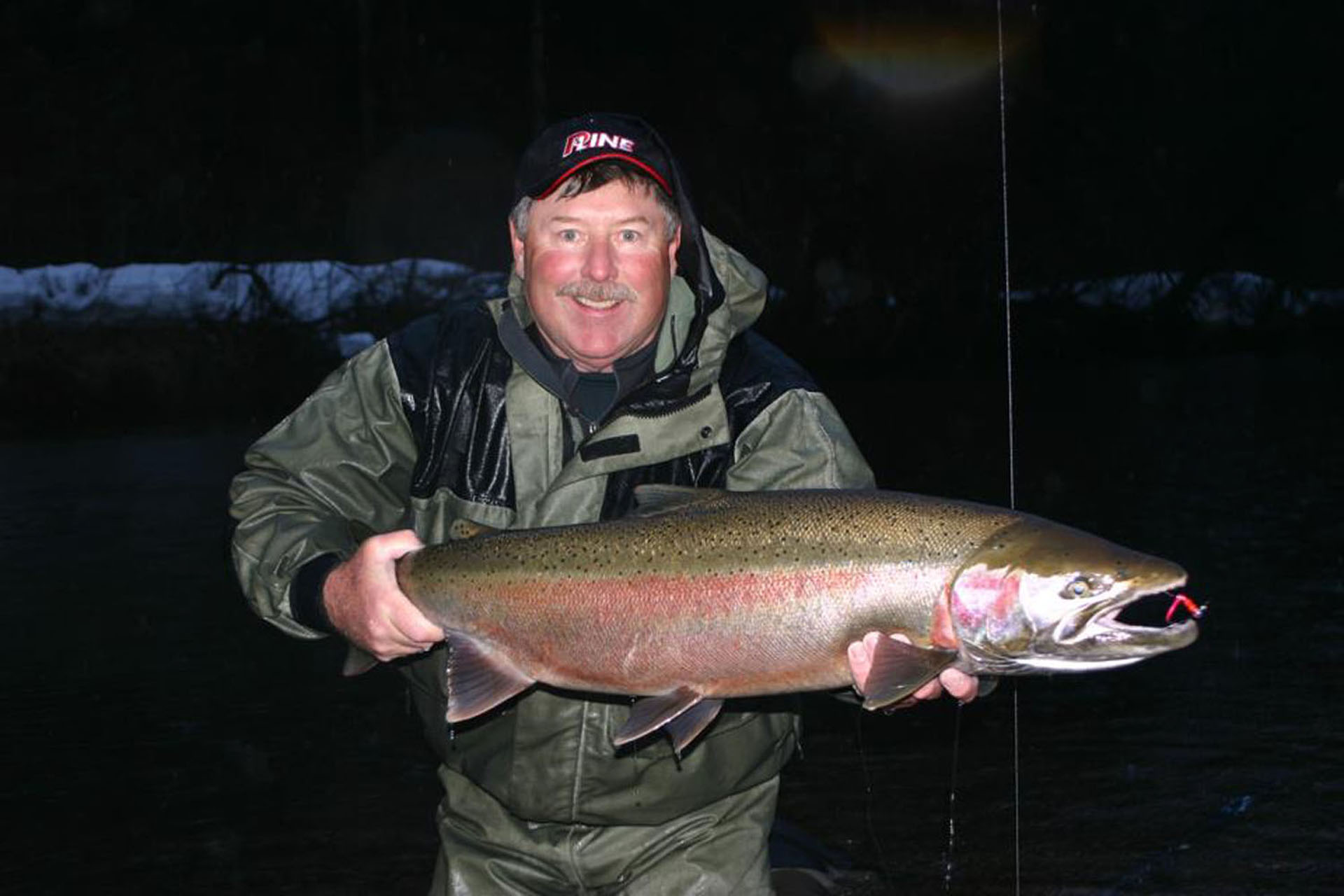 Fish from A
23' North River Scout
Mike takes great pride in the quality of the fishing adventures he provides to his clients as they fish for salmon, trout, shad and Steelhead. Mike proudly fishes out of a beautiful 23′ North River Boat with a 250 hp Yamaha four-stroke jet. This is a great fishing machine. For rods, Mike exclusively uses Lamiglas with top quality reels loaded with P-Line Spectrex or CXX. For salmon fishing, Mike uses T-50, T-55 and T-60 flatfish when using lures.