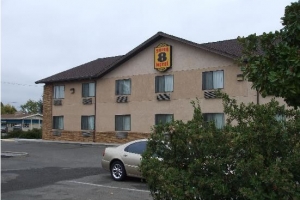 Super 8 Motel
5175 Churn Creek Rd.
Redding, CA 96002
(530) 221-8881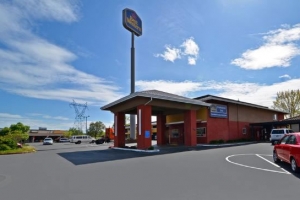 Best Western Knights Inn
2688 Gateway Drive
Anderson Redding, CA 96007
(530) 365-2753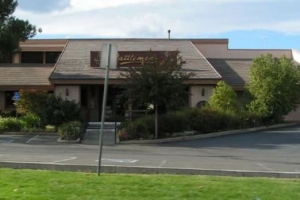 Cattlemans Restaurant
2184 Hilltop Drive
Redding, CA 96002
(530) 221-6295
Monday – Thursday: 5pm-10pm
Friday: 5pm-10pm
Saturday: 4pm-10pm
Sunday: 4pm-9:30pm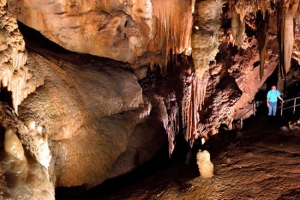 Lake Shasta Caverns
With a boat ride across Shasta Lake, a scenic bus ride to the cavern entrance, and a one hour guided tour through the caverns, Lake Shasta Caverns is "Three Adventures In One!"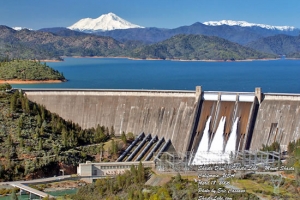 Shasta Dam
Visitor Center Hours:
8:00 a.m. – 4:30 p.m.
(Open until 5:00 p.m. during summer months) 7 days a week
(530) 275-4463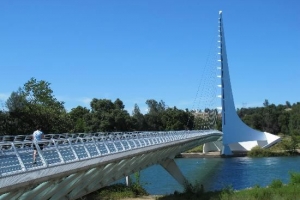 Turtle Bay Exploation Park
-Sundial Bridge
-Turtle Bay Museum
-McConnell Arboretum & Gardens
-Butterflies
-Monolith
-Cafe at Turtle Bay
840 Auditorium Drive
Redding, CA 96001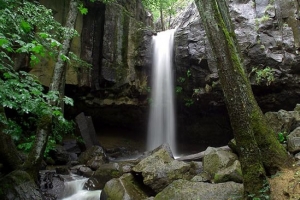 Burney Falls
Located at about 3,200 elevation, approximately 60 miles to the east of Redding near the junction of State Routes 299 and 89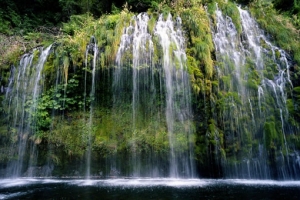 Mossbrae Falls
Cool, clear, pure water erupts from springs breaking forth on the side of the Upper Sacramento River canyon.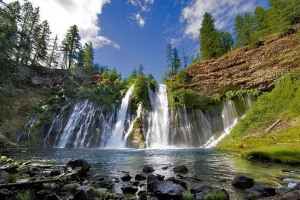 Hedge Creek Falls
Located at the end of an easy 5-minute walk down a beautiful mossy, wooded trail. The quiet beauty of the falls grows until it completely overtakes the viewer. Cozy Hedge Creek Park is the starting off point for your walk to the falls.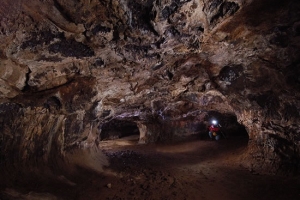 Lava Beds National Monument
…is a land of turmoil, both geological and historical. Over the last half-million years, volcanic eruptions on the Medicine Lake shield volcano created a rugged landscape dotted with cinder cones, lava flows, spatter cones, lava tube caves and pit craters. More than 600 caves beckon exploration!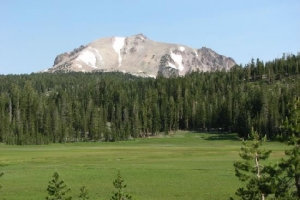 Lassen Volcanic National Park
To visit Lassen Volcanic National Park is to witness a brief moment in the ancient battle between the earth shaping forces of creation and destruction in Northern California.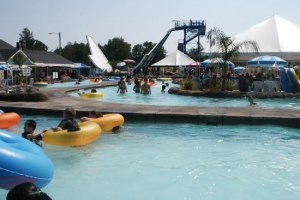 Water Works Park
Water Works Park has all the thrills and spills you want in a water amusement park. They have rides for all ages from the extreme Avalanche to the Kiddie play area.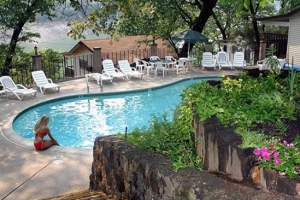 Tsasdi Resort
Activities abound at Tsasdi Resort on Shasta Lake. We offer a swimming pool, volleyball and basketball court, general store with video games and a pool table.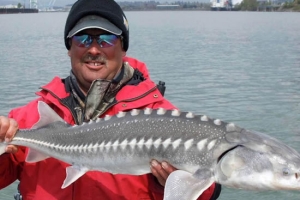 Dan Ponciano Guide Service
Specializing in…
Sturgeon – Salmon – Steelhead – Walleye – on the Columbia River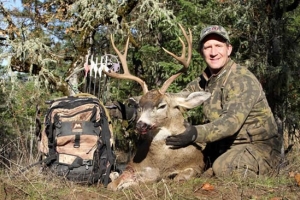 Scott Haugen
Western Bowtech Adventures with Scott Haugen.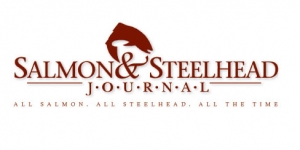 Salmon & Steelhead Journal
All Salmon, All Steelhead, All the Time.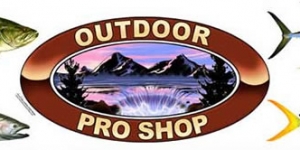 Outdoor Pro Shop
"California's Finest Fishing Tackle Dealer" – Rohnert Park, CA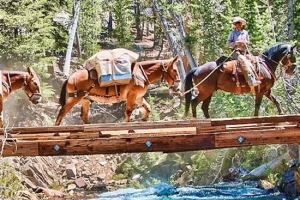 Frontier Pack Train
Relive the Old West! Come get away from it all and explore the magnificent Yosemite National Park and Ansel Adams / Minaret Wilderness with us.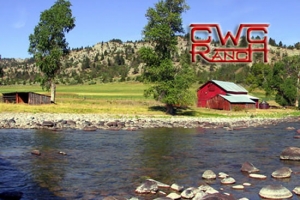 CWC Ranch
The CWC Ranch is a 761 acre working cattle ranch. The Boulder River (one of Montana's best fly fishing rivers) is the eastern boundary of the ranch and offers approximately two miles of easy fishing access. The rainbow, brown and native cutthroat are guaranteed wild.